BIO
---
Who is Bill Lutz?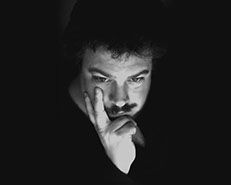 My name is Bill Lutz and I am an artist
I am also a graphic designer, video editor, and IT technician as well as a multimedia instructor.
I work as an independent illustrator, cartoonist, video editor, and graphic artist. I have been working both for fun and professionally for over three decades. As a graduate from the School of Visual Arts, in New York City, I have a degree in Illustration and Design (which includes cartooning) with a minor in Creative Writing. I also have a degree in computer network systems with a focus on Linux Operating systems and the development of Website design for students. In my years, I have developed an eclectic approach to both art and computers, utilizing both as a means of design/communication fostering the concept of both sides of the brain.
I have been a fan of comic books since I purchased my first "Fantastic Four" comic book back in the 1970s at age 12. I have been drawing since I was six years old. Some of my favorite illustrators include Bob Peak, Drew Struzan, Burne Hogarth, Rene Magritte, Norman Rockwell, Boris Vallejo, the Brothers Hidlebrandt, and Frank Frazetta. After graduating from SVA, I began some work in the field, doing some comic artwork and some early book cover design. I was inspired by the likes of Neal Adams, Mike Grell, Walter Simonson, Gil Kane, Terry Austin, Jim Starlin, George Perez, Dave Cockrum, and John Byrne One of the more noticed works was when I began drawing "Star Trek Phase II: Illustrated" back in 2010, which eventually lead to a partnership with Glenn E. Smith and the forming of Dragon Phoenix Media, LLC. Dragon Phoenix Media features all different types of genre storytelling in comic/graphic novel from. DPM is undergoing changes, as a resultant of the Covid virus pandemic, it is a slow reconstruction. My current personal project is a giant graphic novel called Pathways: Before the Return. A multichapter arc of superheroes, romance, politics, intergalactic empires, oppressive religions, and family. It part of a three part saga called 'The Frontiersmen, with Pathways being the middle saga.
As well as being a commercial artist, I am a video editor editing independent films and episodes for a production company called TechnoFear, based in St. Albans, Vermont. I am a die hard "Star Trek," "Star Wars," "Space:1999," "The Expanse" fan, as a devoted fan of the sci SCI-FI story telling genre, TechnoFear allows me to edit and create great sci-fi original shows. I am also a fan of animation ranging from the classic Warner Bros Classics, some Japanese classic Anime, even CGI animation styles now being shown.
My biggest goal is to be very successful in illustration, cartooning, graphics and video editing and providing customer satisfaction to my clients while supporting them in whatever commercial endeavors that allows me to contract with them. I am available for contracted work so please feel free to explore the site and reach out to me via the contact us page. I look forward to servicing your commercial and personal needs.
Best,
Bill